Earlier this month, blogger Jessica Shyba and her family adopted an adorable 7-week-old mutt. They named him Theo. On his third day as part of their family, Theo joined Jessica and her toddler son Beau for afternoon snuggle time. Beau fell asleep and then so did Theo…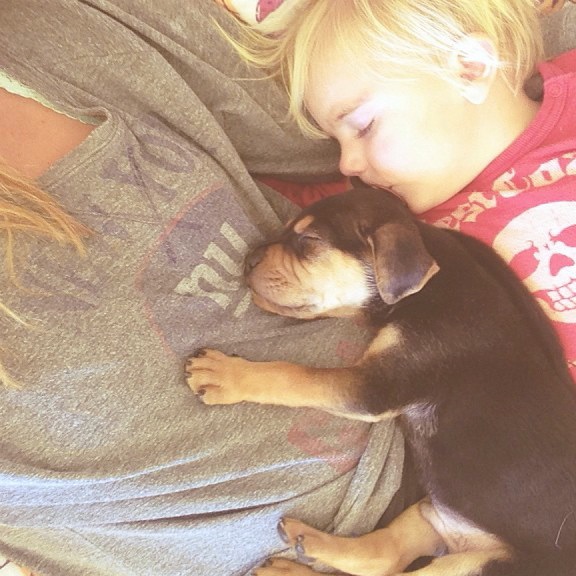 The next day, he joined in the naptime ritual again. "And so began," Shyba says, "the most organic and beautiful friendship I have ever witnessed." Since then, every day Theo waits for Beau to fall asleep and then joins him for his two-hour snooze.
Of course, mama can hardly contain herself and is posting pictures of the cuteness on Instagram. And for that, we can all be grateful…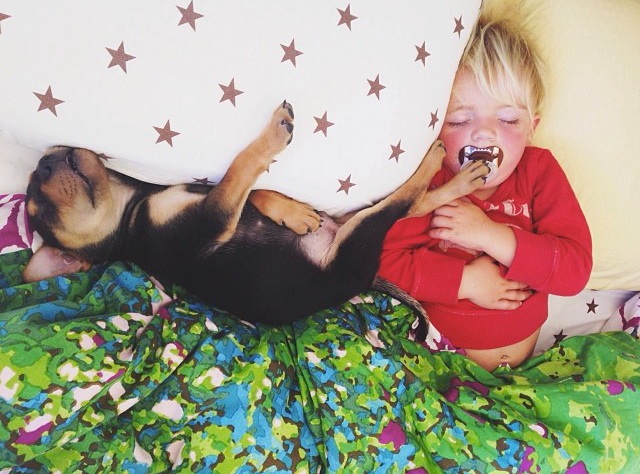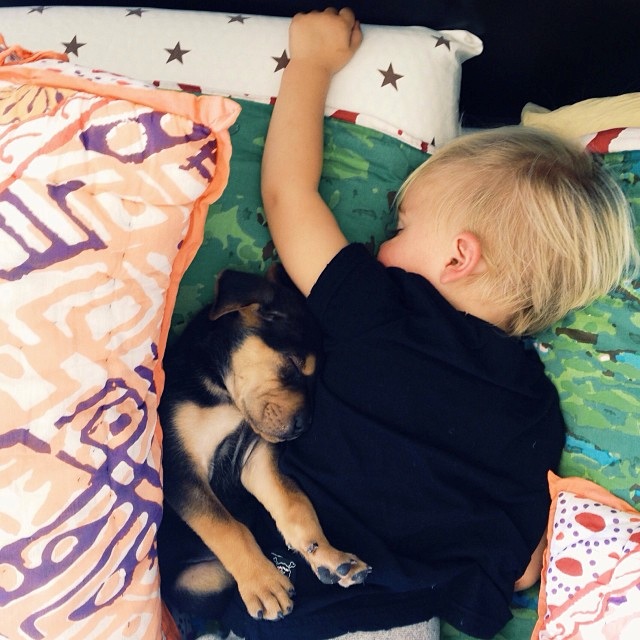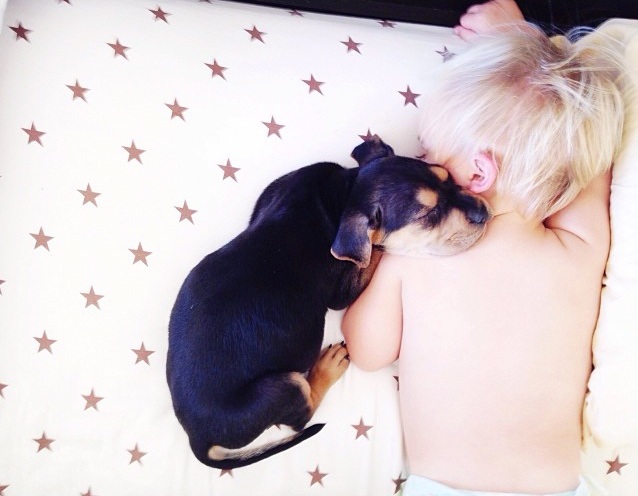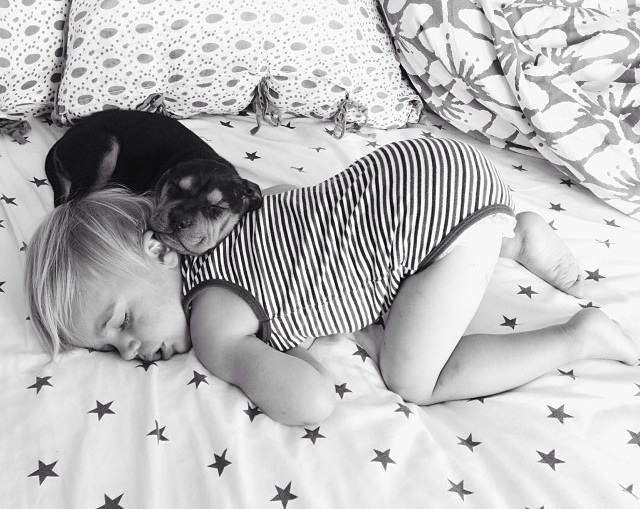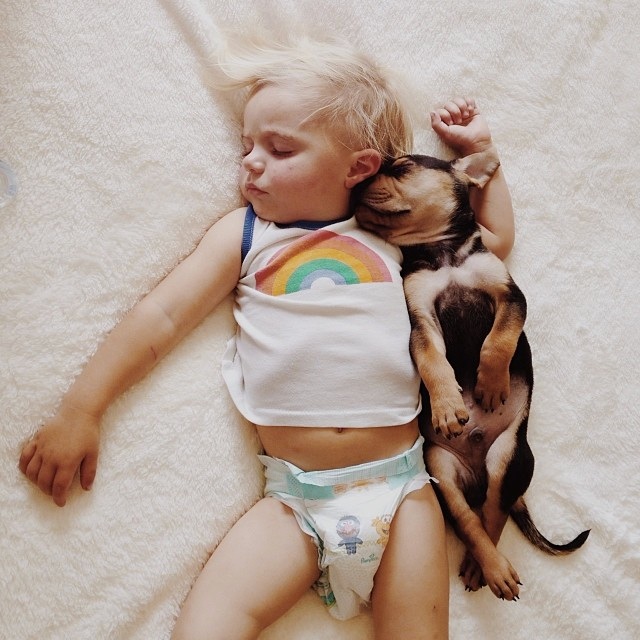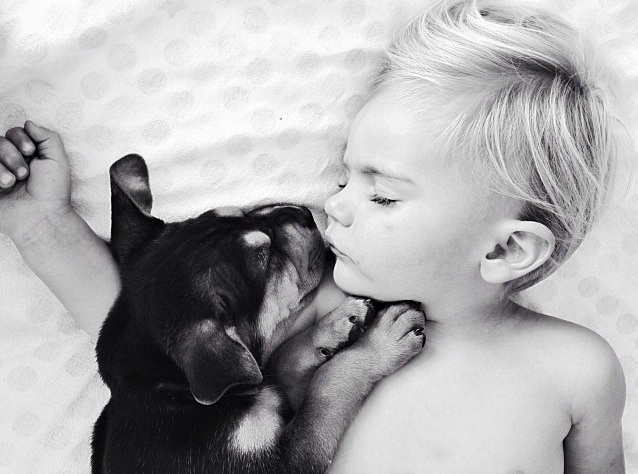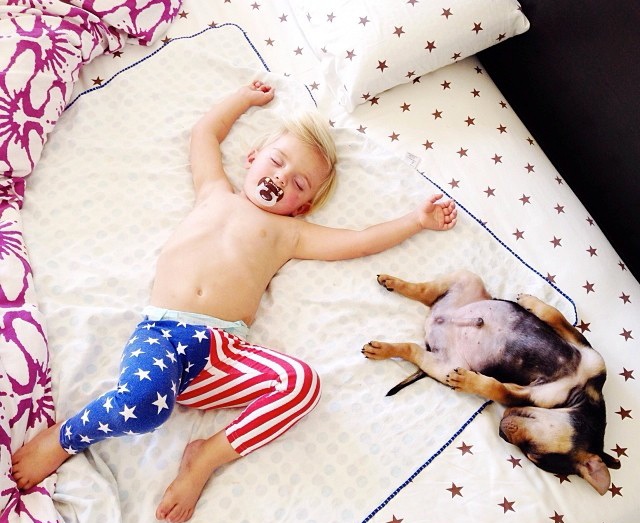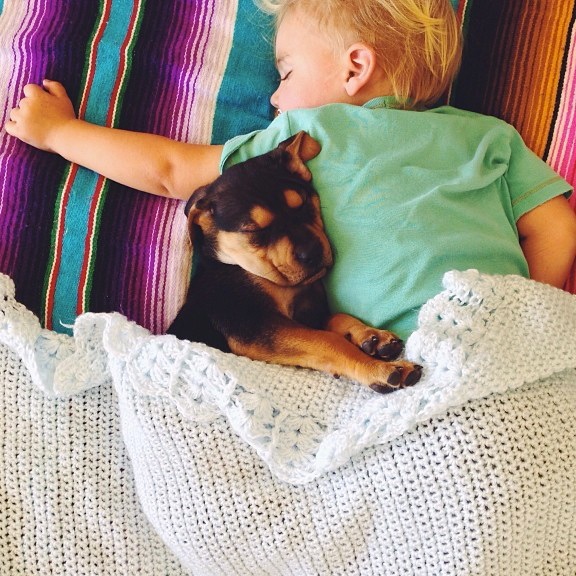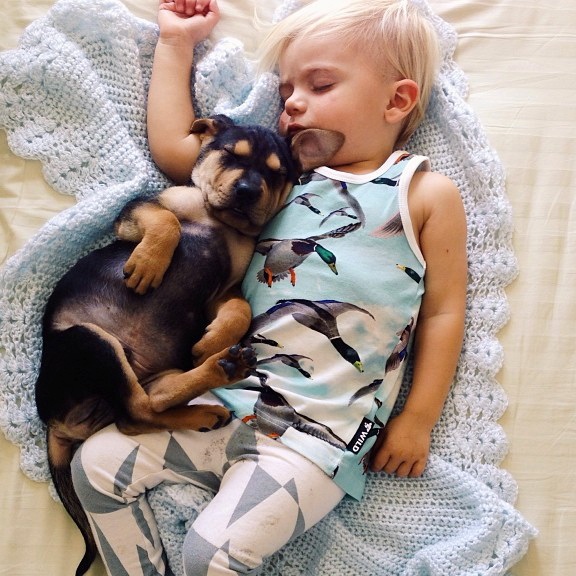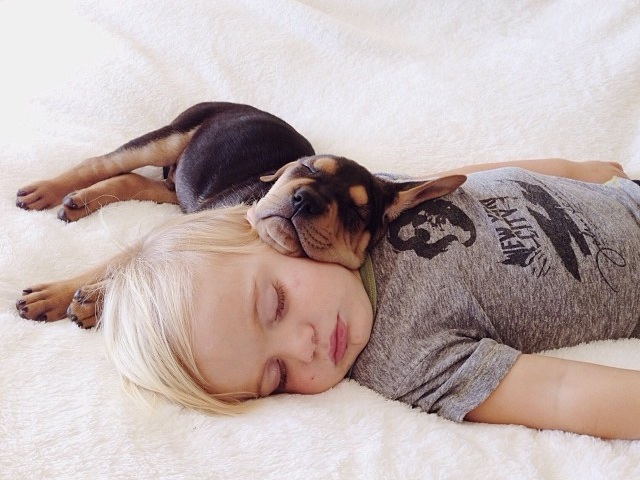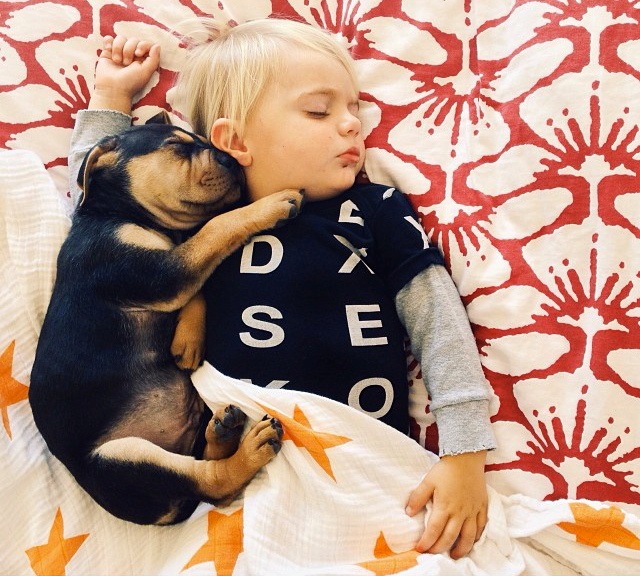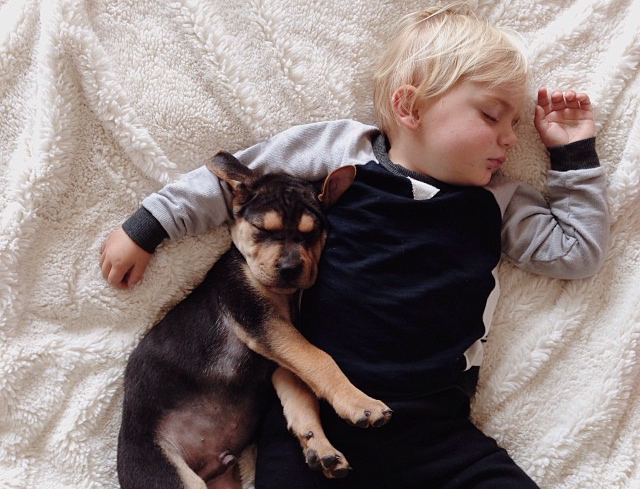 Read more from Jessica Shyba.
More cute naptime pictures and stories…
Next